Esperanza Community Farms is a system-changing, sustainable community agriculture project focused on increasing food security and good health among families living in the Pajaro and Salinas Valleys, especially those from under-resourced communities. We cultivate fresh, pesticide-free, culturally preferred vegetables and fruit varieties, then deliver bi-weekly boxes of produce directly to members' homes via a subsidized Community Supported Agriculture (CSA) program. We work within the regional arts ecosystem and partner with organizations who wish to work jointly to localize the food supply chain. The CSA along with the Farm-2-Cafeteria (F2C) project and our strategic partnerships with small local farmers-of-color via the 7 PLus Organics Coop work interdependently to realize our mission.
Mission
Promoting consumption of fresh and local organic produce, and economic justice in the Pajaro and Salinas Valley's, by supplying sustainably farmed produce for families and partners, especially traditionally excluded people.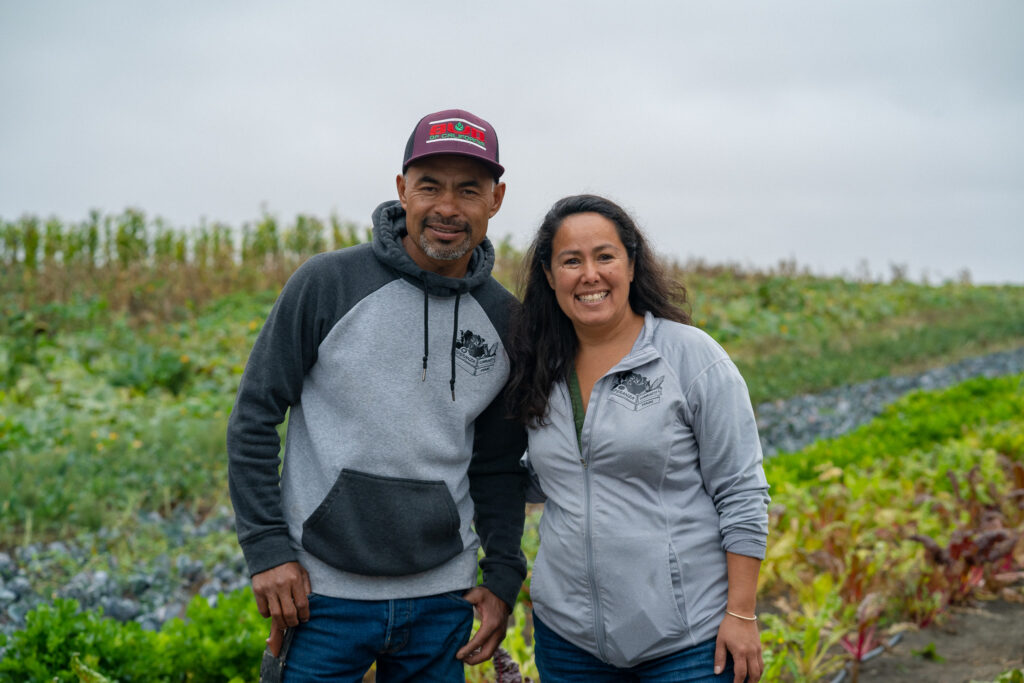 Vision
We envision a healthy, localized food system based on food sovereignty, work with dignity, and stewardship of the environment.