Farm 2 Cafeteria
Farm 2 Cafeteria is a student-led program that focuses on bringing local organic produce to schools in the form of a salad. F2C began in August of 2021 with field trips to Esperanza Community Farms where students planned and designed the program. During the Summer of 2022, student leaders served over 400 salads to summer school students at Pajaro Valley High School. Now, students lead in chopping and preparing the salads to be served to their peers during lunch at PV.
De la Granja a la Cafetería es un programa dirigido por estudiantes que se enfoca en llevar producto local y orgánico a las escuelas en forma de una ensalada. F2C empezó en agosto de 2021 con estudiantes visitando Esperanza Community Farms, donde ellos planearon y diseñaron el programa. Durante el verano del 2022, los líderes estudiantiles prepararon más de 400 ensaladas a los estudiantes de los cursos de verano en Pajaro Valley High School. Ahora, los estudiantes pican y preparan las ensaladas para estar listas durante el almuerzo en PV.
A podcast about a partnership between Esperanza Community Farms and Pajaro Valley High School with Alma Leonor-Sanchez, Jesus Basulto, Karla Leyva – of the Farm 2 Cafeteria
Season 2023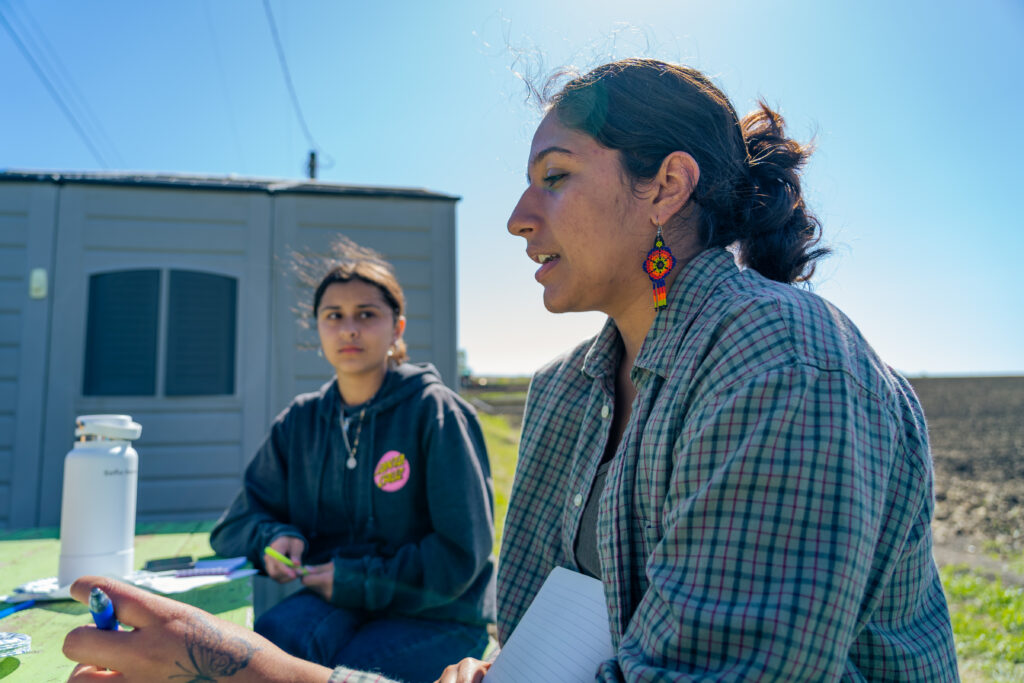 Farm 2 Cafeteria (season 2022).